Communicating with our client's target audience in way that was not obtrusive but always relevant and compelling.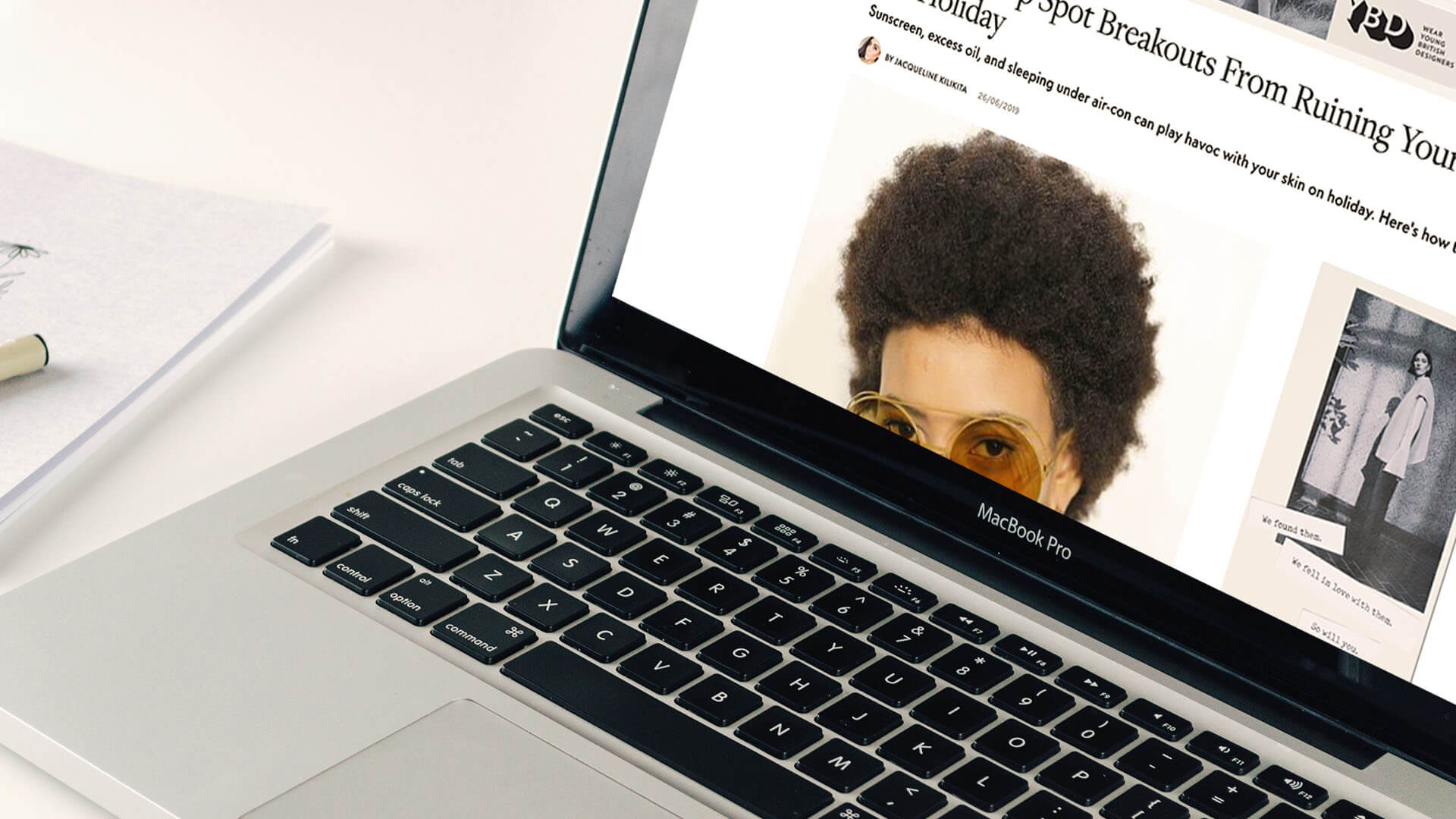 We wanted to expand our audience in non-obtrusive ways. We were tasked with increasing traffic and sales through finding innovative display formats to show our creative where most relevant to the consumer.
With strong results from affiliate marketing in the past, combined with industry knowledge of targeted placements and platforms, RBH were poised to launch a successful performance based campaign on the world's largest affiliate marketing platform.
Working closely with publishers on the platform to create offers which benefit Young British Designers as well as the publishers themselves.

Creating a suite of unique assets that matched the type of content users were browsing on each placement.

Working with the account team to create target lists of online publications we wanted to appear on for best chance of conversions.

Daily optimisation and publisher management from RBH, ensuring no dips in traffic or conversions, while monitoring all competitor activities.
Using smart retargeting with dynamic creative and native banners, Young British Designers appeared on Elle UK, Vogue and multiple fashion blogs.

Using programmatic RTB display, all bid through a CPS model, Young British Designers achieved a steady growth in affiliate revenue.

Since its launch, affiliate marketing has accounted for over 35% of all sales on youngbritishdesigners.com.

For every pound spent on the platform, Young British Designers earn back £9.60.


This growth and return has lead to a combined ROAS of 603.16% for Young British Designers.