Let's flybe – Launch Campaign
An integrated campaign for the first UK airline to launch after a global pandemic – creating awareness amongst a new generation of travellers seeking out new experiences again.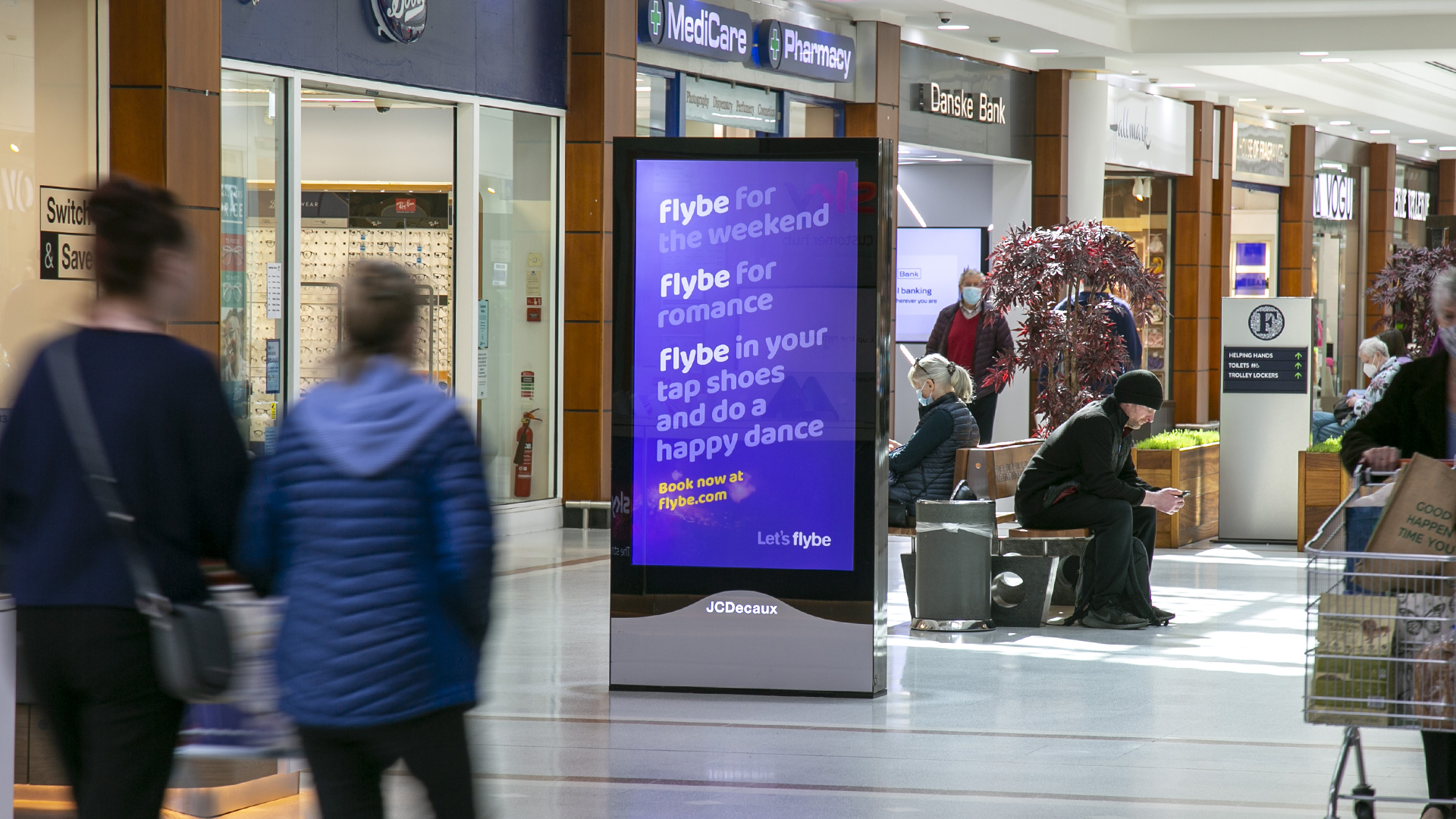 Brand new flybe wanted to partner with a full service agency to manage the launch of the new regional airline across the UK & Europe. A fully integrated marketing plan and strategy across Traditional media, Digital, Social, PR was required, plus high impact brand creative to raise brand awareness and drive sales. Plus, brand consultation for other areas of the business, such as customer in-flight experience.
New flybe needed to appeal to younger audiences, whilst still holding fast to a previous strong relationship with older generations – to build awareness & perception as a leader in shorthaul, regional travel. The flybe generation is a new generation on the move, seeking out novel experiences and living life to the full. With this in mind, we positioned flybe as a 'doing word'; an airline that enables people to have these adventures. The new interation of flybe is accessibily priced, offers convenience of frequent flights and has a strong local presence. Being so accessible makes it the airline best placed to connect these individuals to the experiences they seek.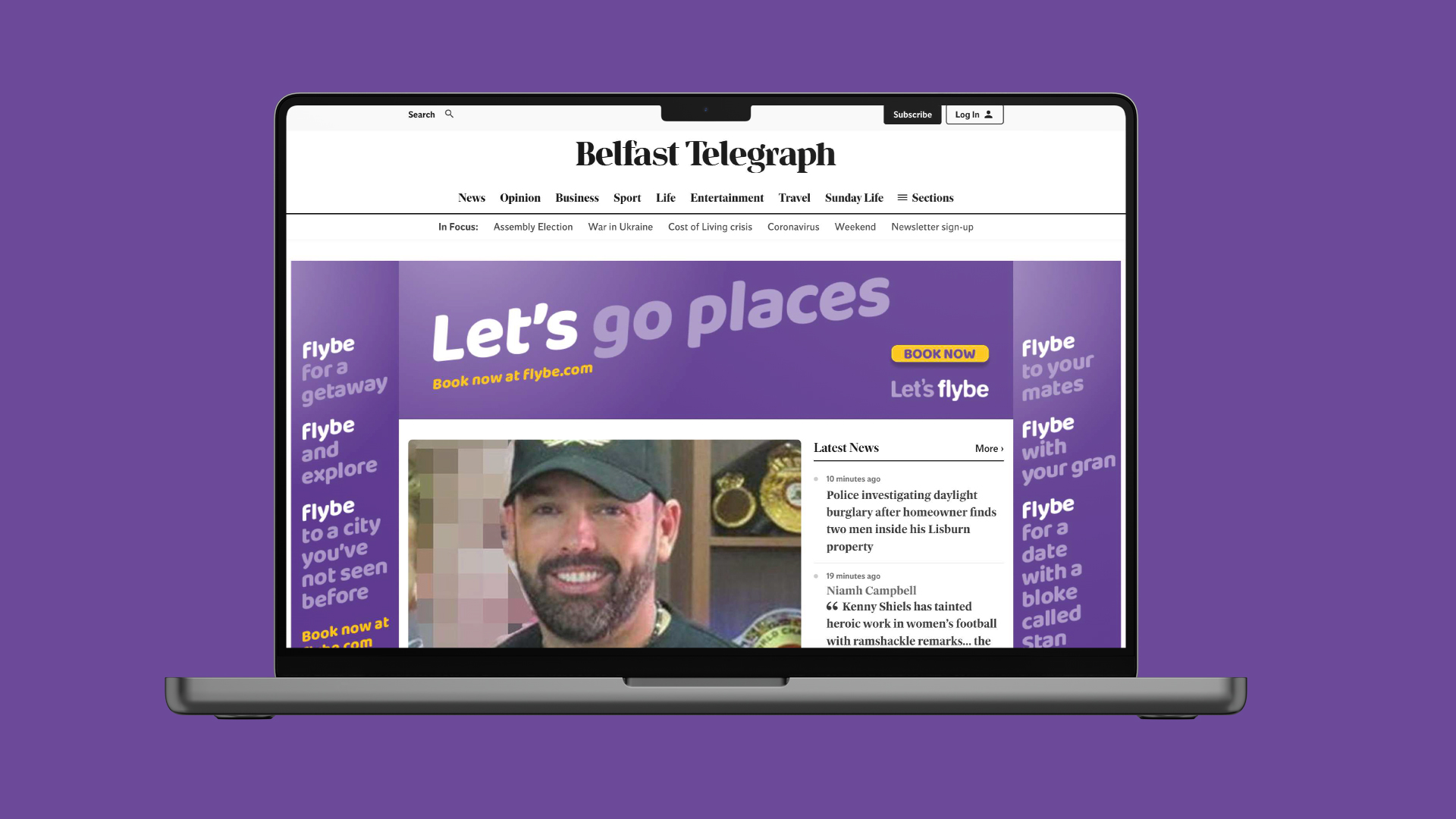 Creative proposition for launch – Let's flybe & full brand guidelines
Including primary launch messages based on specific target audiences/reasons for travel
Content strategy & creation for owned social channels & eCRM
Strategy for Digital media – Search & PPC
Regional and National Press Coverage – Broadcast & Print

Launch activity in key hubs:

Regional OOH & Radio in key hub locations – Birmingham & Belfast
Local Digital Partnerships – I Choose Birmingham, Birmingham
Updates, Belfast Live – Live Stream Competitions, long form email content, supporting social activity, advertorial and HPTO's.
Stunt activity – Library of Birmingham light up in purple.
"Excellent job to our amazing partners at RBH. The hours and months in driving the creativity in support of our new brand were outstanding. The fantastic works that continue on multiple fronts to support our terrific airline are greatly appreciated and I would like to thank the team at RBH for the countless hours to reach this excellent point." John C Jackson, CXO
Within 2 days of launch, flybe.com saw over 100,000 unique users on site.
Majority of ticket sales have come from consumers aged 25 – 34.
April saw above industry average benchmarks for on-site conversion rate, Average CPC and average CTR.
*all stats from end of April 2022.