New retailer launch campaigns
Creating bespoke retailer assets to better engage local audiences.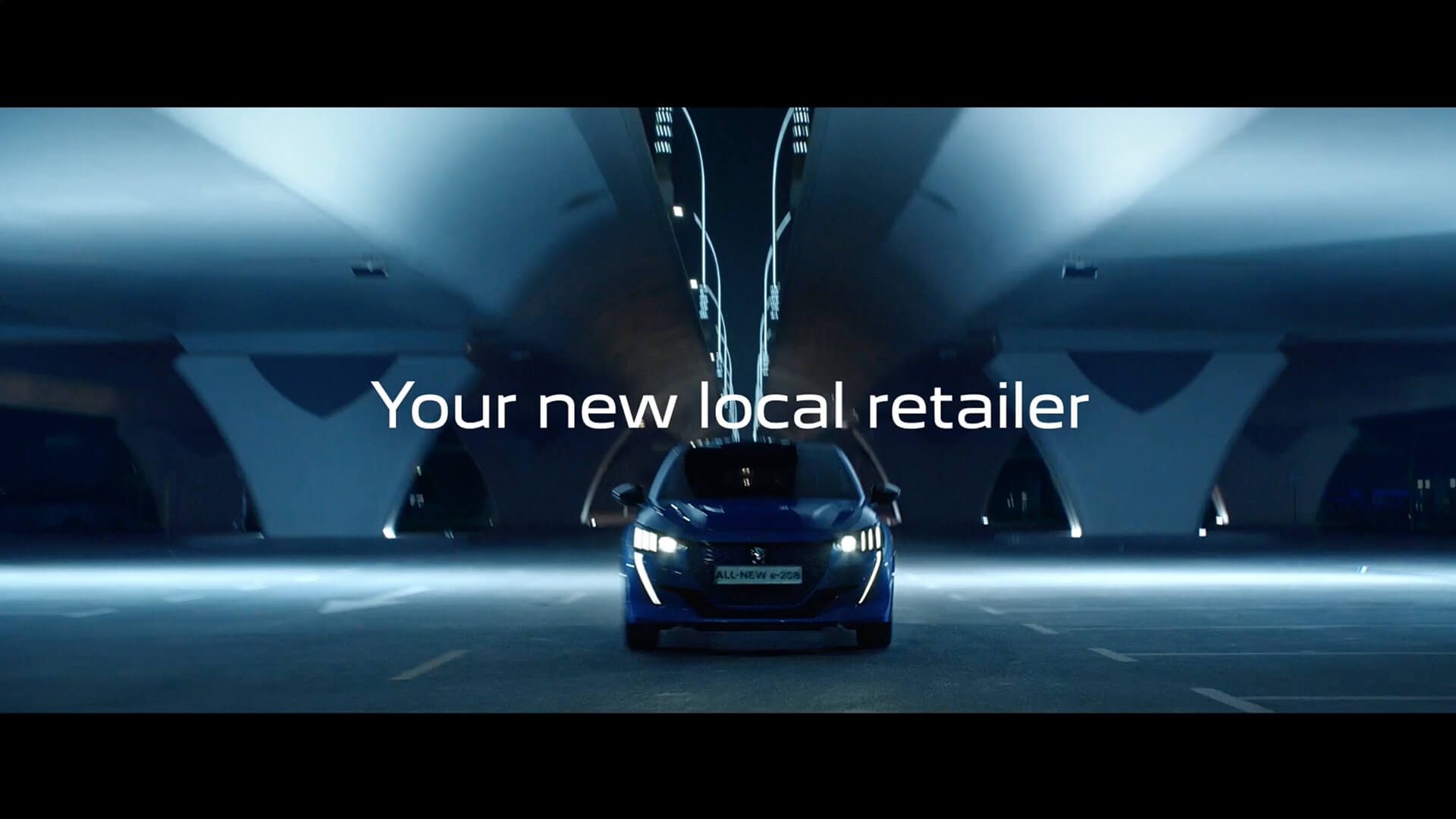 When launching newly appointed PEUGEOT retailers into the network, campaigns were typically based on existing national creative. We felt we needed something much more bespoke to the retailers which would resonate with local audiences more and maximise performance.
In monitoring consumer behaviour during lockdown, we found a constant rise of engagement with video content. It was clear that we needed to increase our focus on assisting the launch of retailers into their territory with a fresh creative campaign which involved a film that was bespoke to them.
We created a Franchise Launch Campaign which was all about each Retailer, their business values, and their appointment with the PEUGEOT group. We shot new footage referencing regional place names in road signage and on satnavs within car interiors, which we edited into national assets, providing our digital team with the tailored assets they needed to maximise placement options across key channels such as Facebook, Instagram, Google and YouTube. We also produced assets such across Radio, Outdoor and Press to maximise awareness in new retailer territories.
Within 10 days of the first retailer launch, for an approximate £250 media cost on YouTube, we saw over 13,000 interactions (50.22% interaction rate) from the local audience, whether that be views, likes or subscriptions. Via Facebook for under £200 the same retailer film reached over 9,000 people, generating over 750 visits (25p per visit) to the retailer's own website. This resulted in further investment from new retailers in the network.