New Range Rover global launch retailer info & event guidelines
We created the ultimate guide to help retailers across the world launch the new Range Rover.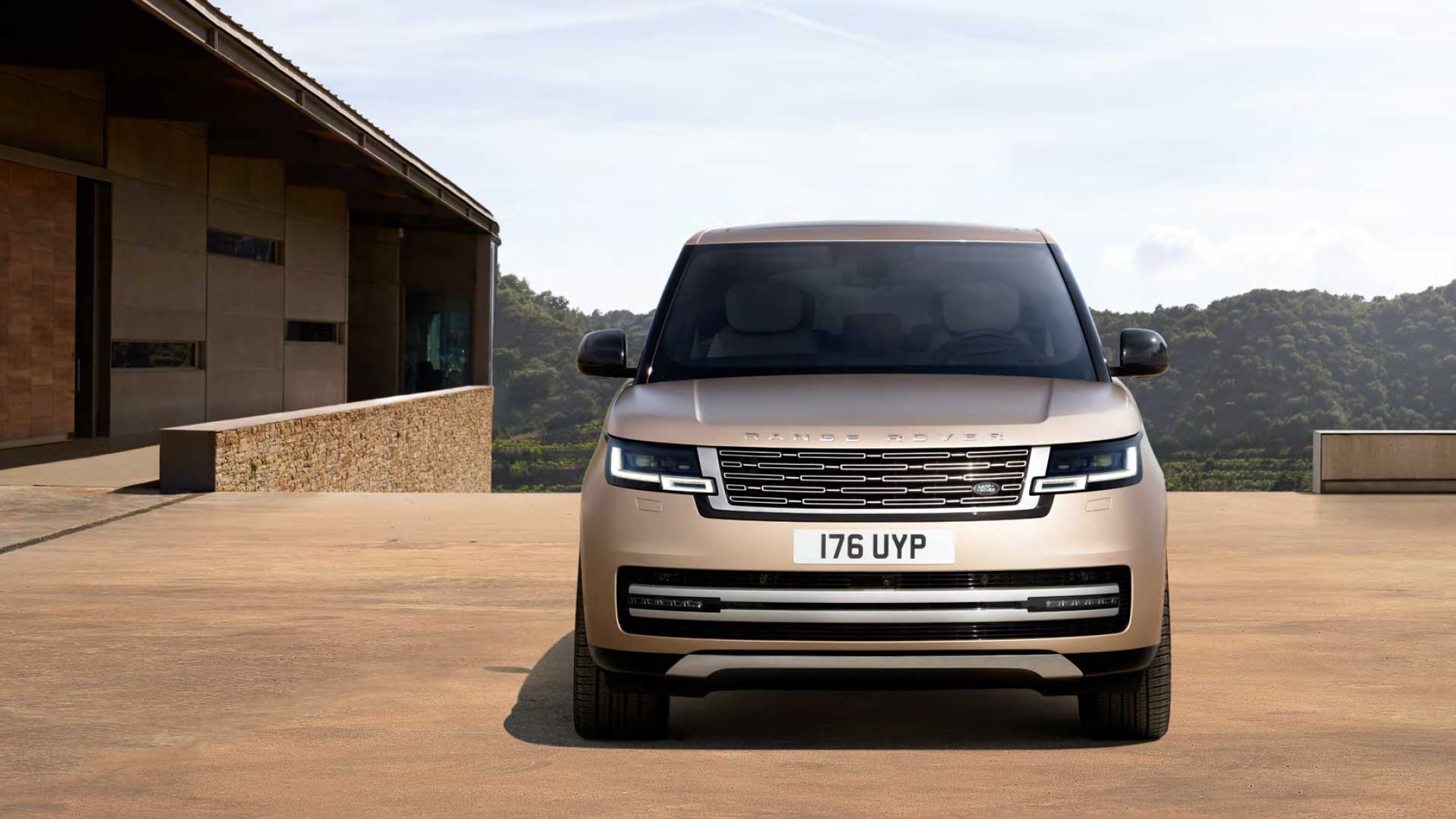 In 2021, RBH was tasked with creating an event toolkit to help Land Rover's global network of retailers launch the all-new Range Rover to their local target audience, either physically or virtually, both inside and outside of their retail space.
Being described as the 'most desirable Range Rover ever created' and the epitome of modern luxury, it was imperative that the event format delivered an engaging and luxurious experience, whilst also being easily implemented at an individual retailer level.
Our toolkit gave three options for execution – an exclusive showroom preview, a suitable offsite venue and a one-to-one online presentation. Within the theme of 'Breathtaking Modernity' we recommended partnerships with local market thought-leaders in the world of design, architecture and fashion to extend the reach of launch event communications.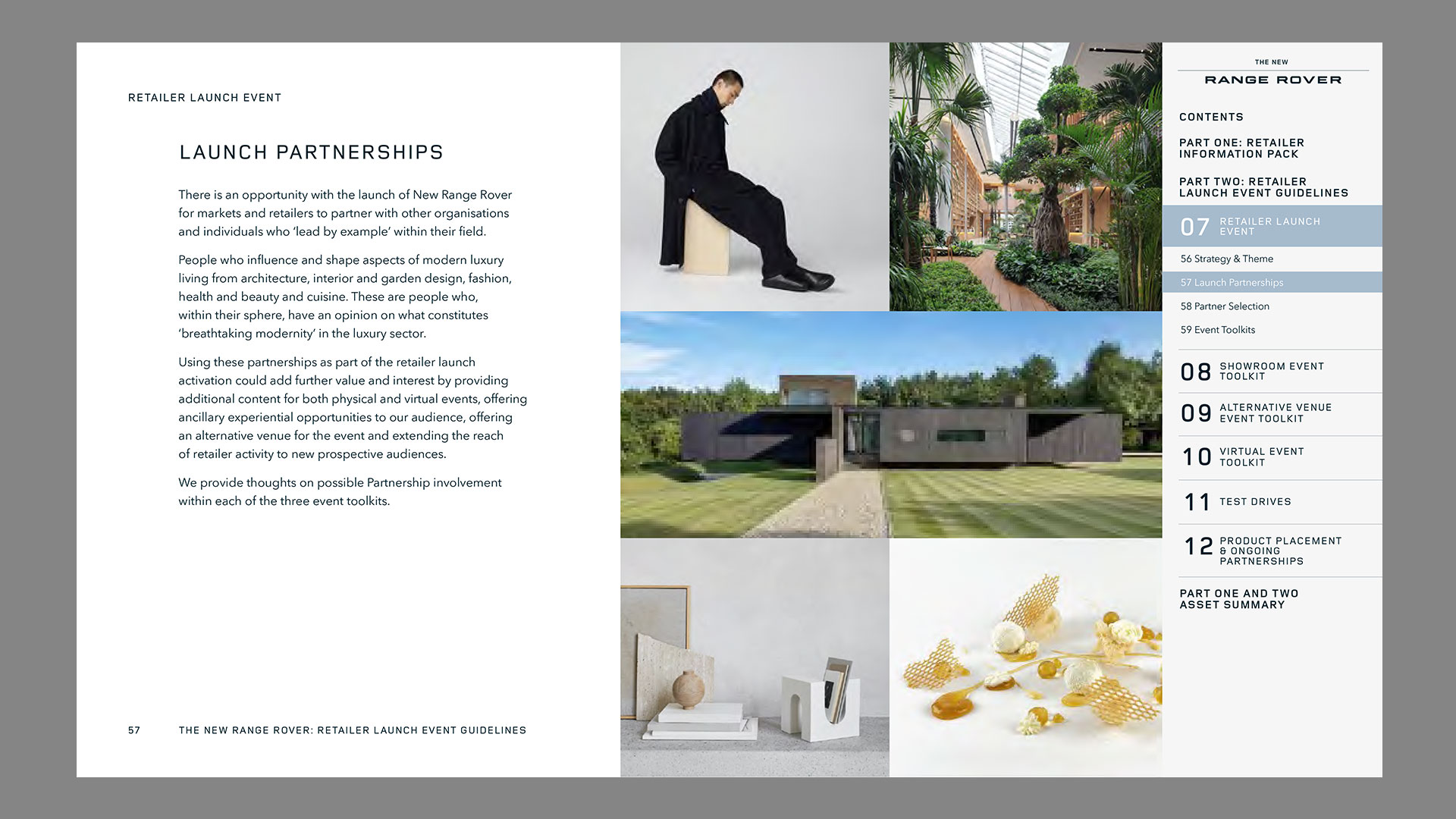 We delivered an interactive guidelines document along with a suite of event POS assets and eCRM templates, which could then be localised by individual markets. Retail Marketing Managers in key markets confirmed they utilised the guidelines to successfully brief their retailer networks, saving them time and budget in preparing for their local launch activity.