A PR campaign to launch and increase brand awareness of flybe's flight schedule.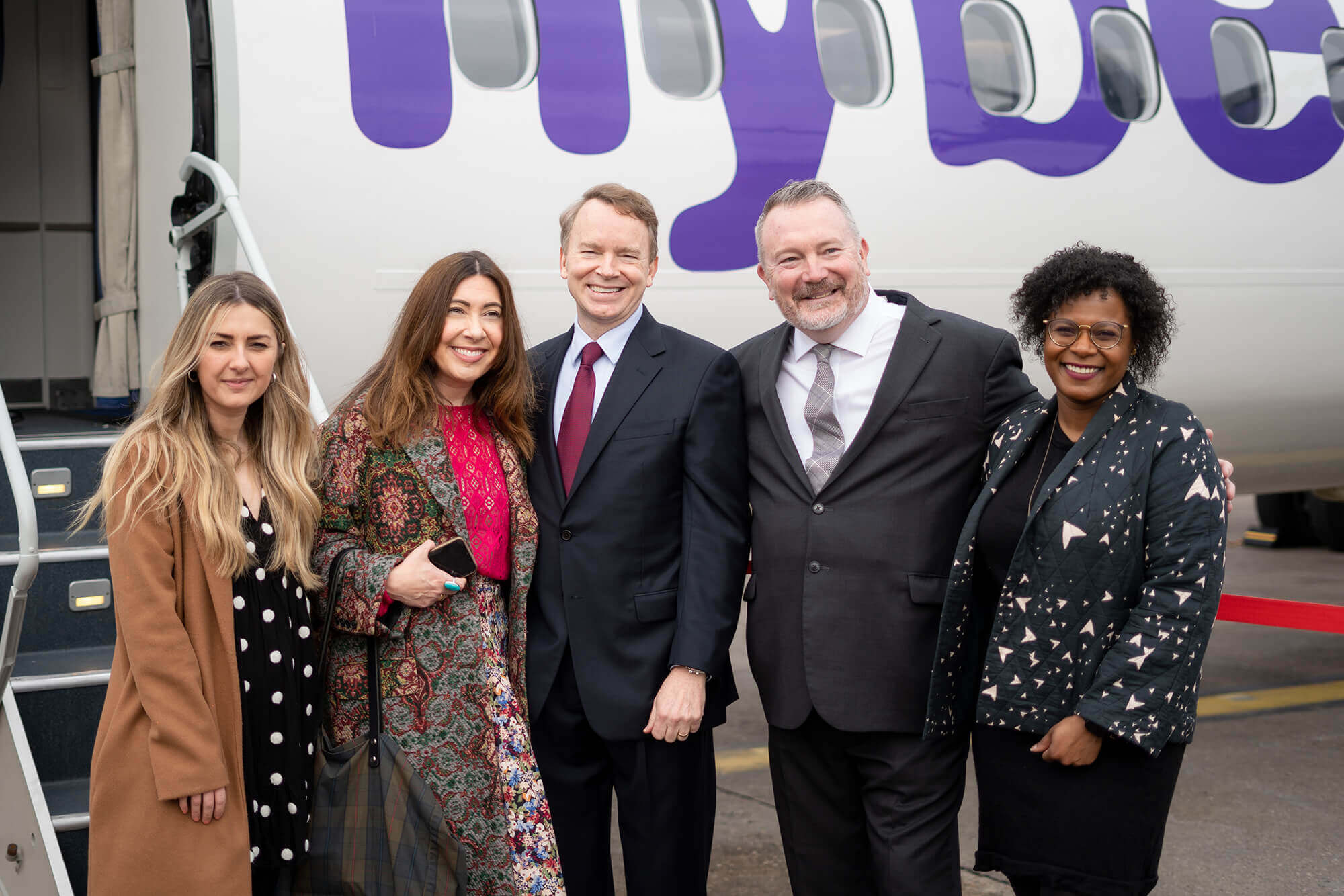 As part of its launch, Flybe was looking to make some noise. Wanting to gain positive exposure, the brand needed to secure press coverage in national and relevant media and engage with regional stakeholders, including key airports and political figures.
Research informed us that Flybe retained a positive perception among consumers. Instead of looking back and addressing the collapse of Flybe, our approach looked ahead by focusing on 'new' Flybe's key messaging: transparent pricing, flexible scheduling and customer service.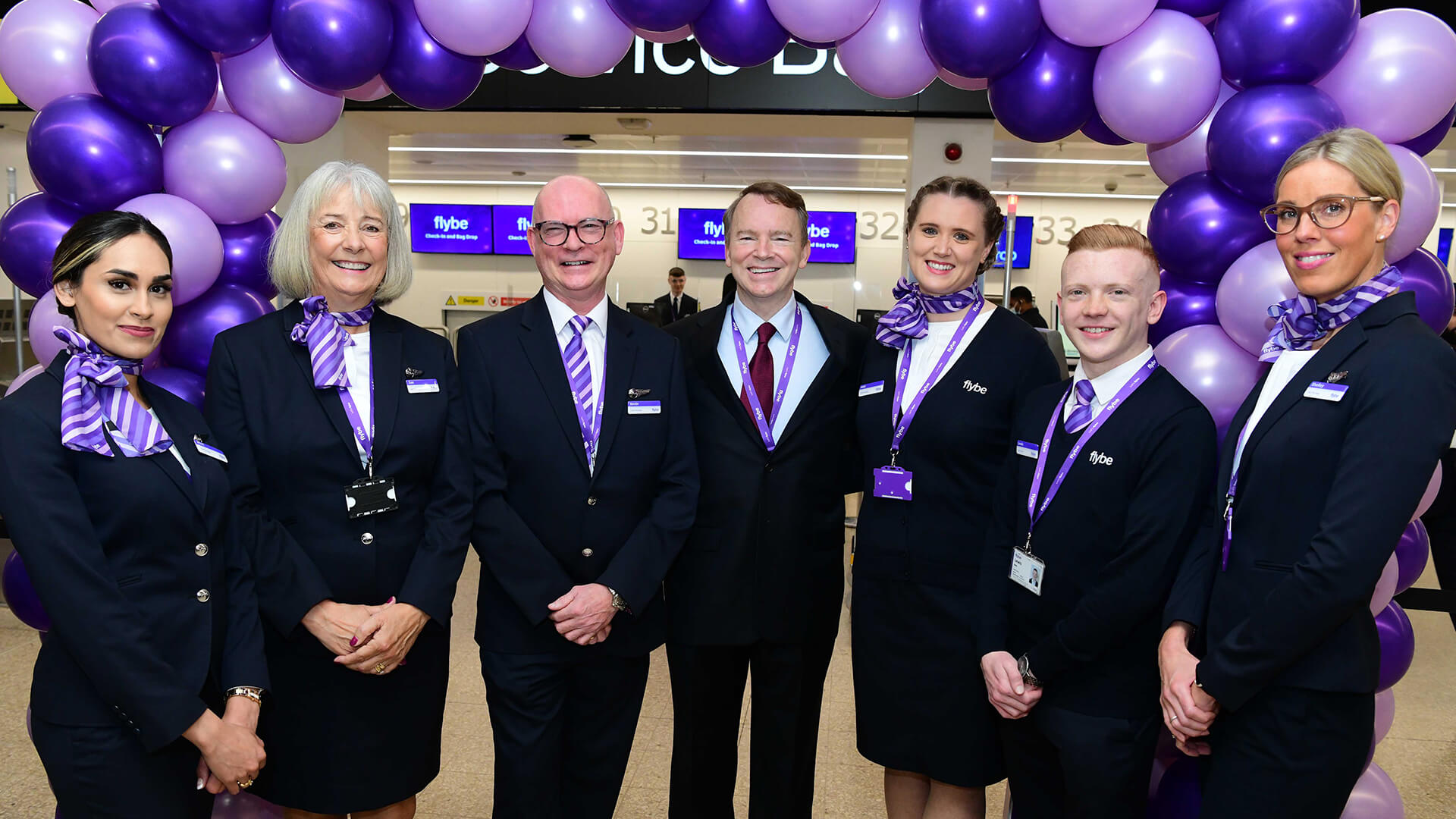 In a nutshell? We facilitated a press launch, sold a press release and exclusive images into an extensive national, regional and trade media list and facilitated national broadcast interviews throughout the day. A calendar of follow up route and partner stories were issued to press. And did we mention water cannon salutes?
Following Flybe's launch in late 2021 to releasing routes and schedules throughout 2022, we achieved a 92% positive sentiment in the press – which, given Flybe's collapse in 2020, was a fantastic response. But there's more! Achieving over 1,300 pieces of proactively generated press coverage across national, broadcast, trade, and key regional media.