A new look and feel for an accessible transport charity.
RDAC is a charity that provides assessments for people with medical conditions or disabilities to help them regain or maintain their independence. They reached out to us to support them with revitalising their brand across digital and POS in order to become more accessible with a modern approach.
RDAC aims to inspire people to have the 'freedom to move' by making driving assessments easily accessible and by offering a plethora of support for those using public transport.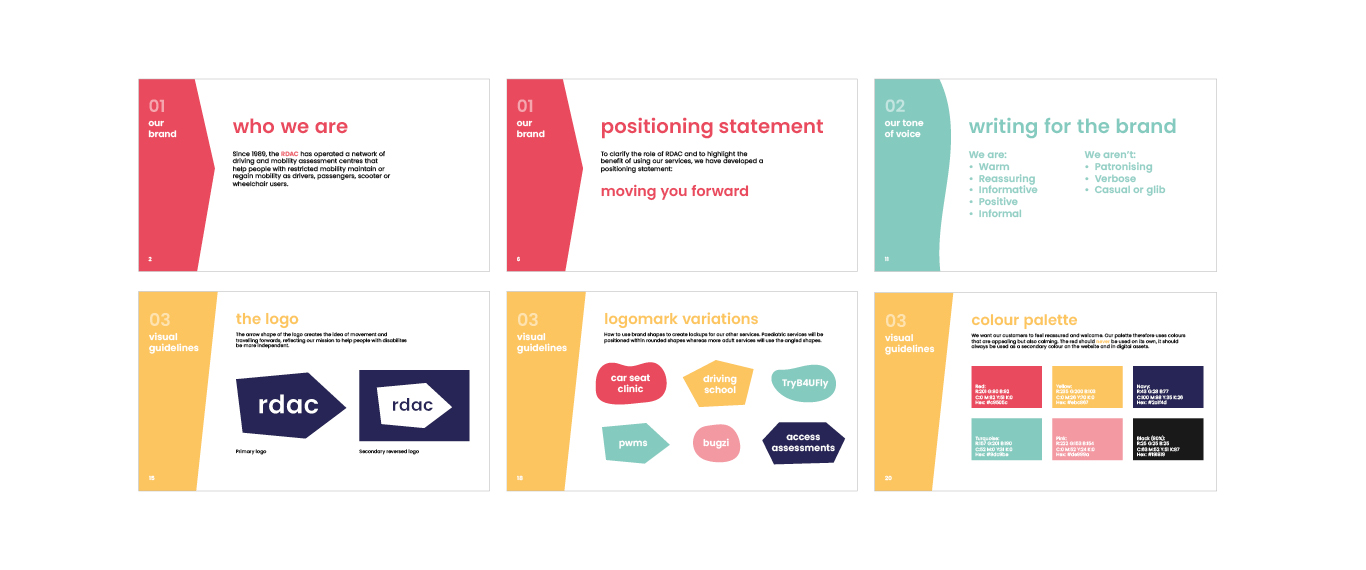 We created a site with accessibility as the focus, one that considered all users by having intuitive navigation and easy touchpoints for contact forms and payments. The site is a one-stop-shop for the target audience, allowing users to make self-referrals, download useful PDFs and find support for their medical conditions.
We also supported RDAC with an overhaul of its point of sale and internal documents in line with its renovated branding. This consisted of design and artwork for its HQ, a wealth of merchandise and the production of a leaflet.
The refreshed brand and new website heralds a new start for the charity. "It's absolutely amazing – it really does look incredible!" said Amy Leddington, Head of Marketing and Business Operations, RDAC