Neurofibromatosis awareness campaign
An out-of-home campaign that lets some stark numbers do the talking.
To help to raise awareness of the condition neurofibromatosis and the charity Nerve Tumours UK, which supports people with this rare genetic disorder, and encourage people to donate.
Neurofibromatosis is a rare genetic disorder that not many people are familiar with, or in fact, have even heard of. Nerve Tumours UK are a charity that fund 12 on-the-ground specialist nurses across the UK, who provide support to over 26,500 people.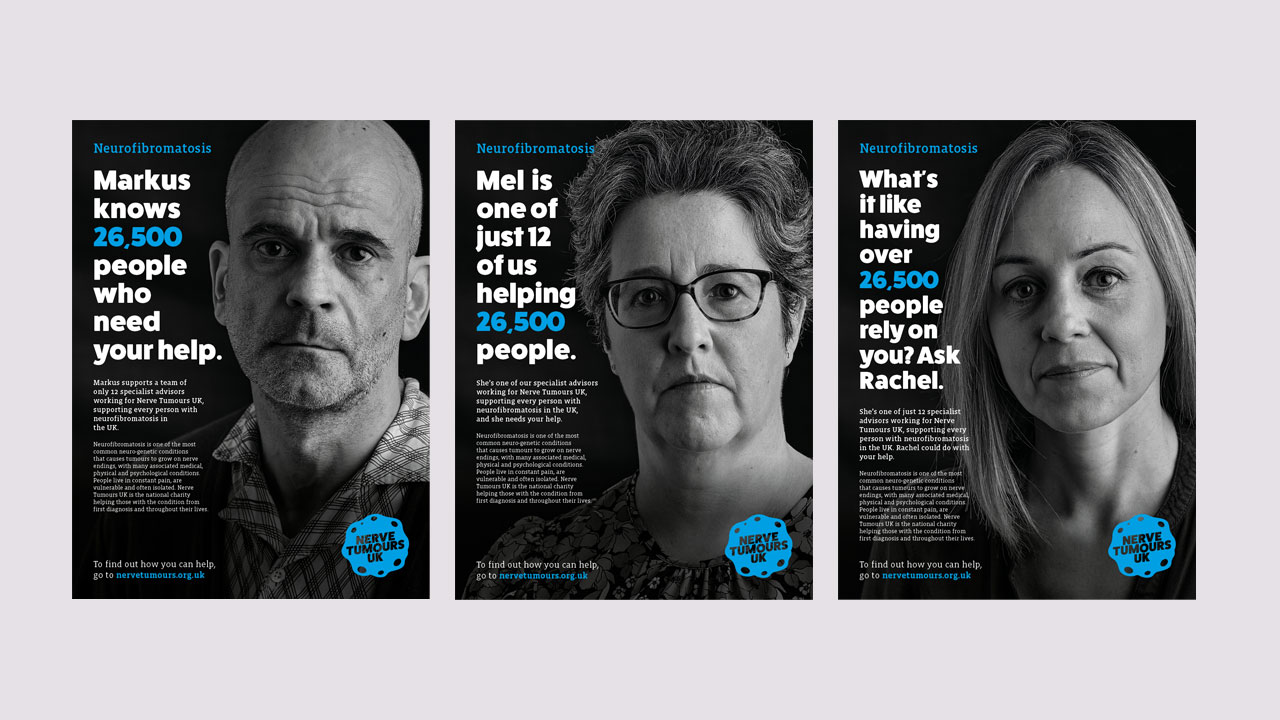 We used these stark figures to develop a campaign which used real portraits, films and stories of members of the Nerve Tumours UK team. Our intention was to impress upon members of the British public that this condition needs our attention, and that this charity deserves our generosity.
The campaign was launched in May (Neurofibromatosis month) across various press publications, social and digital channels and in London, Birmingham and Manchester underground and rail stations, including Kings Cross.