Last week, we were invited to Decoded Future in London by one of our research partners, Stylus. Here's what we discovered…
It's no secret that older generations are underrepresented in advertising. And it could be argued that the world views ageing in the same way that Leonardo DiCaprio views his girlfriends. While his age continues to rise, his girlfriends average at about 22. Take a look at the Reddit thread that proves it.
According to author, activist and Ted Talks speaker, Ashton Applewhite, "negative messages about late life bombard us from the media and popular culture at every turn."
For the last couple of years, the focus has been on 'How to market to Millennials' and 'What ads work for Gen Z?' and marketers have inevitably forgotten about Gen X and Boomers. In other words, we live in a world obsessed with youth.
In Applewhite's 2017 Ted Talk titled 'Let's end ageism,' she said, "A survey of Best Picture nominations found that only 12% of speaking or named characters were age 60 and up, and many of them were portrayed as impaired."
These prejudices that older people are 'lesser' couldn't be further from the truth. Did you know that over 80% of the UK's disposable income is controlled by the over 50s (ONS)? Plus, over 80% of all high-end vehicles are purchased by this market.
Luckily, with a wealth of Gen X women on RBH's staff and a board of directors made up of more Gen X women than men, we have a great base for understanding this incredibly important audience.
Last week, RBH were invited to Decoded Future in London by one of our research partners Stylus.
While we were there, we met with inspirational marketers from across the industry. One of the most powerful presentations was made by Lara Crisp (Editor, Gransnet), Suzi Grant (Alternative Ageing) and Diane Kenwood (former Editor of Woman's Weekly).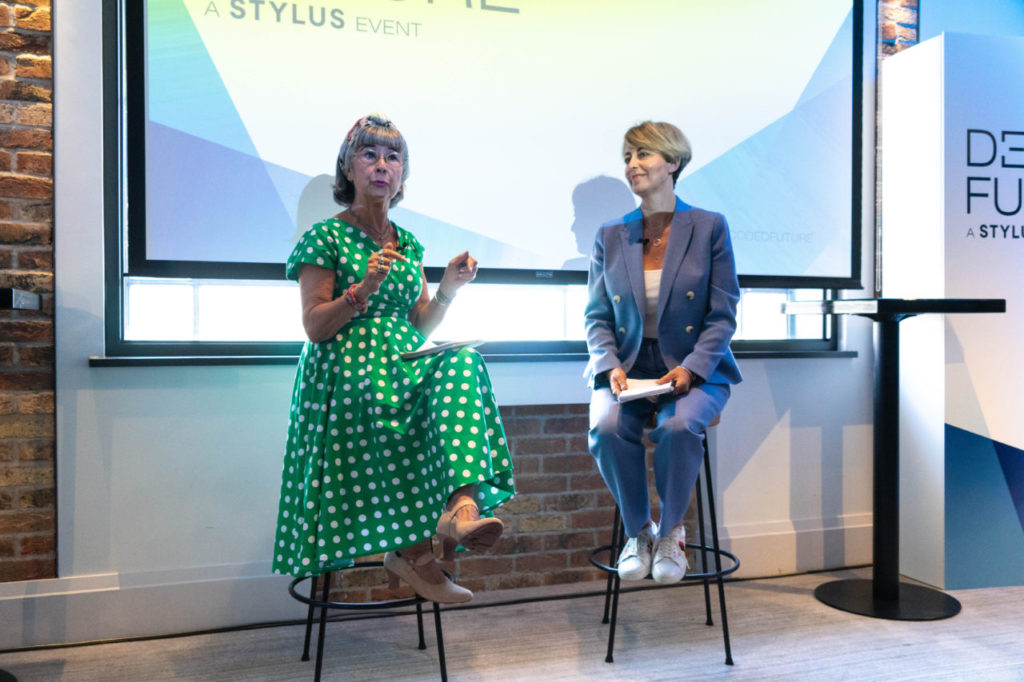 The core of this presentation was to dispel myths about marketing to older demographics. Lara from Gransnet shared some interesting research with us:
When surveyed, the Gransnet audience felt 'alienated', 'depressed' and 'angry' when thinking of ad campaigns.
62% believe advertisers are too young to understand their market.
78% say they feel their age group is underrepresented and misrepresented in advertising.
Less than 1% trust celebrities in ads.
This audience represents 23.6 million consumers across the UK, so how can marketers tap into this market?
The answer we were given at Decoded is simple. Stop showing women over 50 as grannies knitting in a chair, stop showing women over 50 as elegant cruise-taking cougars and stop showing women over 50 as poor pensioners opening their purse to see it empty.
Women over 50 rarely fit into any of those categories, yet that is how they are portrayed in most campaigns. It reminds us of a quote from fashion icon, Twiggy, "Ageing doesn't mean giving up on style and individuality; it doesn't mean abandoning fashion and living in comfy slippers and flannel knickers."
The truth is that not surprisingly, women over 50 come in all shapes and sizes, all dispositions and are as diverse as any other demographic. What differentiates them is that they represent more spending power than any other generation
Want more detail about how to market to this generation? Get in touch with us at RBH.