Consumer awareness campaign
A consumer awareness TV campaign that very literally broke through.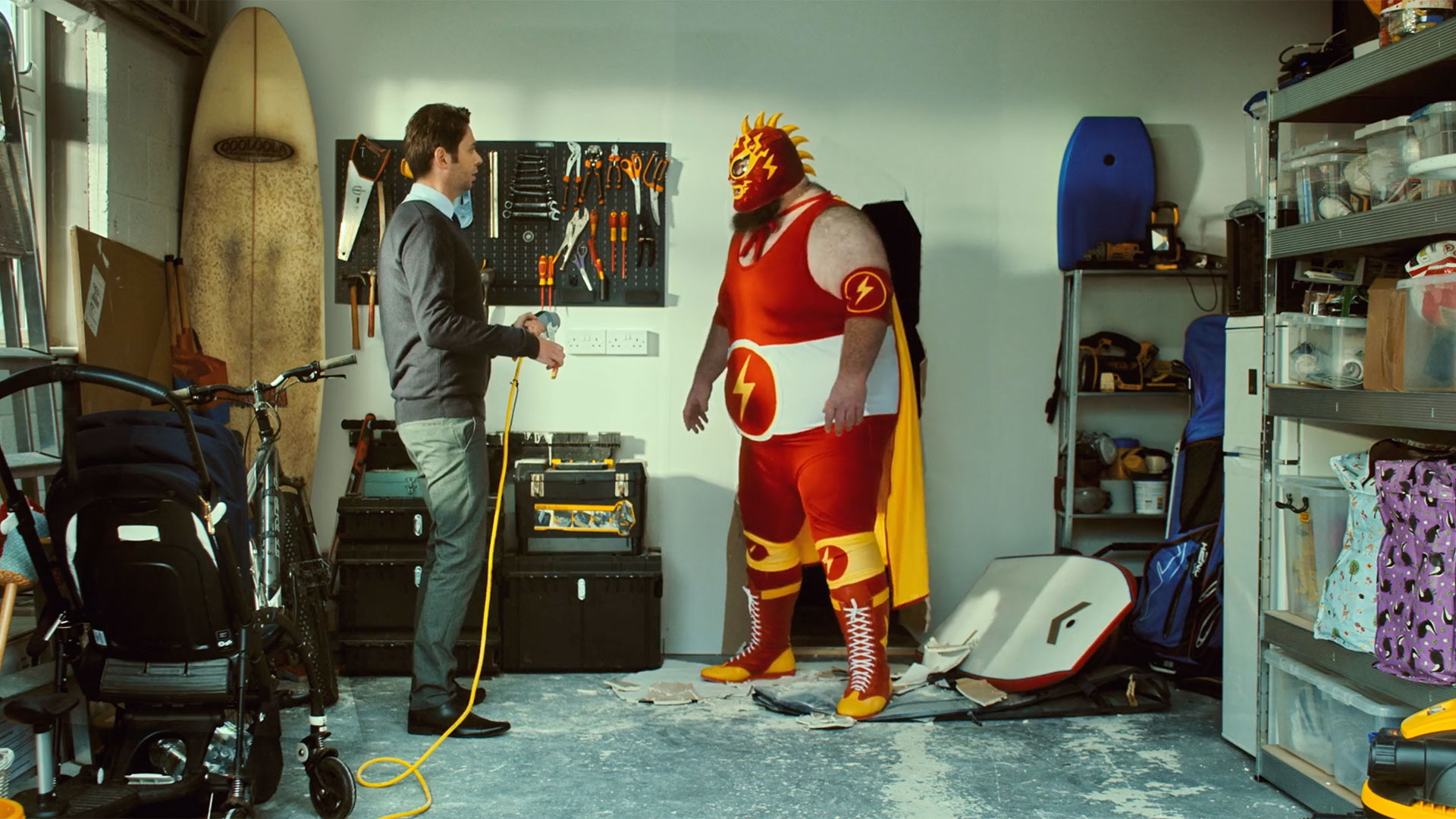 NICEIC is one of the primary electrical trade industry bodies. The client brief asked us to come up with a campaign to make NICEIC the first point of contact when it came to people locating a qualified electrician.
It's more common that you realise that people turn to unregistered electricians or even undertake their own electrical work at home. We realised that we needed to give such people a wake-up call.
Using the not-very subtle device of a wrestler to represent the dangerous power of electricity, we created three attention-grabbing ads that made the point that electrical work should be left to the NICEIC-approved experts.