Providing assurance to passengers flying in the weeks after the lifting of travel restrictions in the post-COVID era.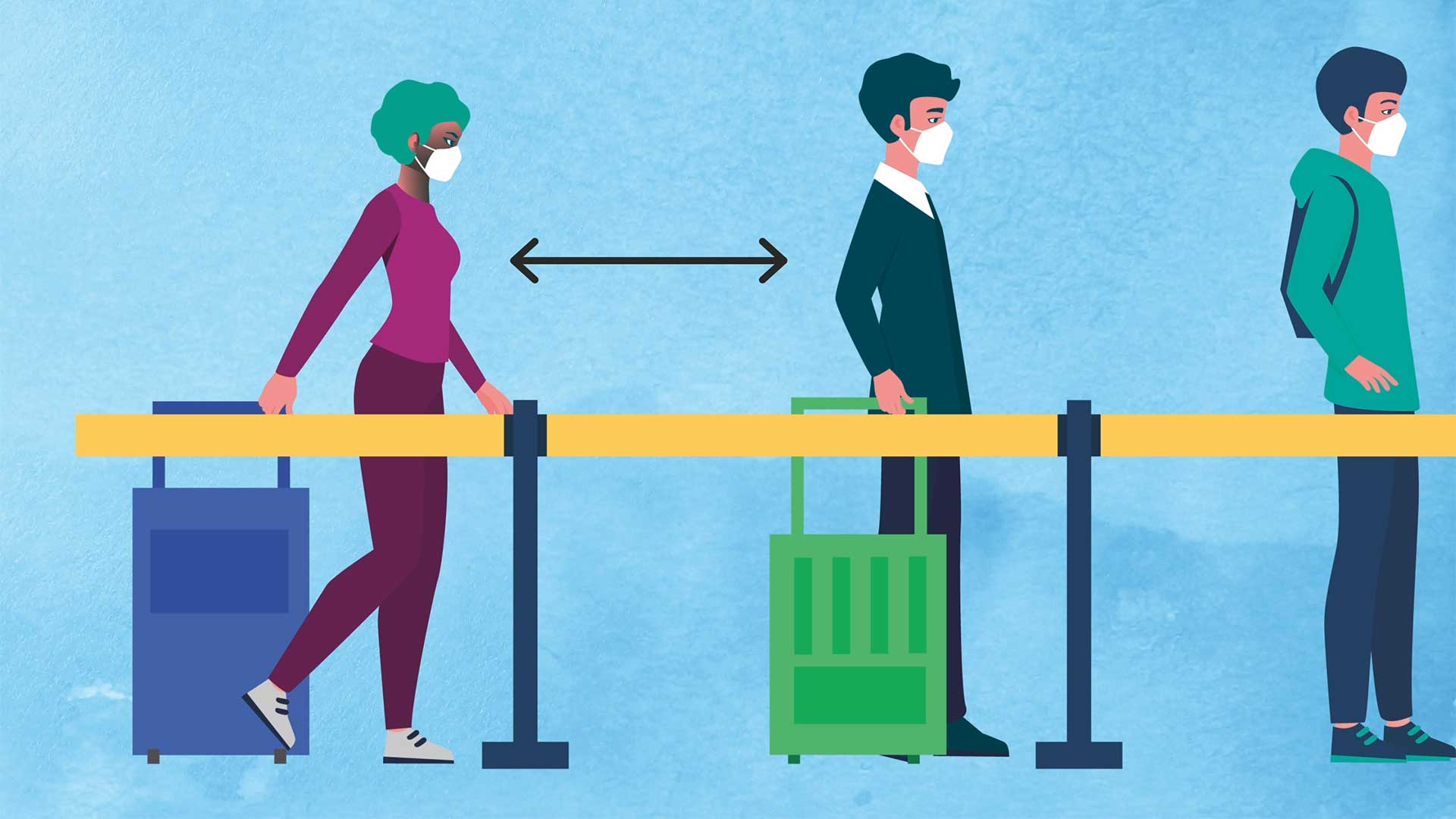 In the absence of a national standard being set for how airports were expected to operate post-COVID-19, Birmingham Airport prepared a 'restart plan', aimed at encouraging people to use it as a hub as soon as airlines began to fly again in early summer 2020.
As well as educating passengers about the measures being taken by the Airport to ensure safe travel, we recognised how vital it was to offer reassurance to passengers and prepare them for what they could expect once they had arrived in the terminal buildings.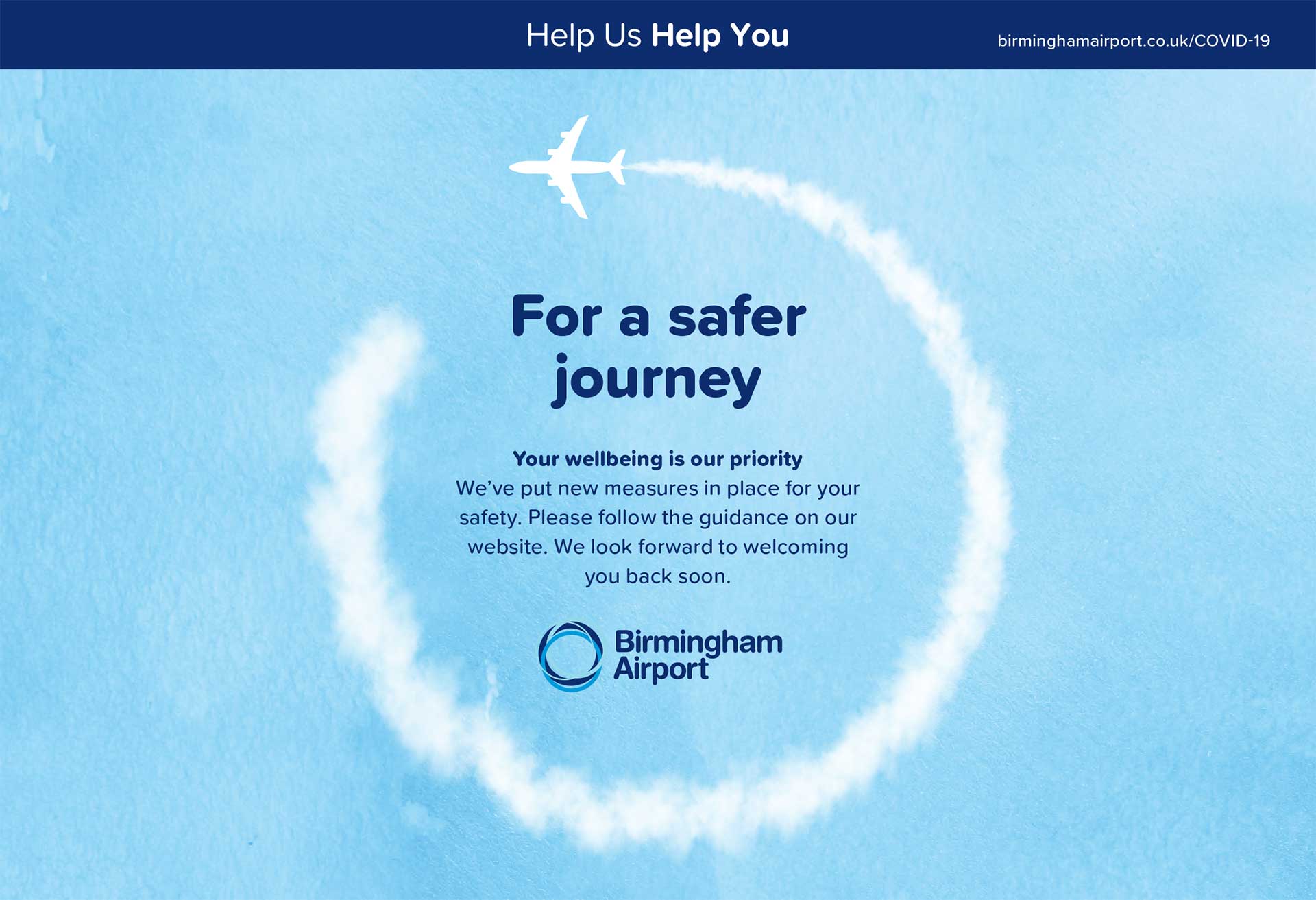 After considering the many touchpoints along the consumer journey, we created a three-tiered campaign to streamline the messaging and provided the client with a clear strategy around what messaging to use when and where.
1. Overarching campaign messaging as press ads and OOH addressing passenger concerns about the new customer journey
2. Pre-arrival messaging with a film and digital assets on social and the website aimed at those people who were planning to travel and offering reassurance by communicating the procedures put in place by the Airport to ensure safe travel.
3. In-airport messaging appearing on digital screens and printed materials that was divided into 'health instructions' and 'health information': pure information design that could be easily understood by all passengers, some of whom may not have English as a first language.
The film achieved almost 15,000 views. High engagement on the Birmingham Airport social channels encouraged much interaction, with the Airport's COVID-19 landing page seeing over 1,350 page visits a day during the campaign's peak in mid-July.